In the Portland Tribune, Montavilla Initiative and East Portland neighborhood activists launched a new campaign called "Enough is Enough", calling on the City to pay better attention to homeless camps and the impact they have on neighborhoods.
It's clear that many aren't satisfied with the current state of law enforcement and homelessness support, but what about solutions? It's been a year since Right 2 Dream Too has moved into their new location.
Earlier this month, OPB interviewed representatives from the neighborhood and the 100-bed rest camp who have worked together to make it a success for all involved.
***
On a related topic, the new syringe disposal boxes have been installed near the Fire Department location.
FRIDAY
Community Cooking Workshp w/ Chef Paula Hernandez:
"At this workshop Community Chef Paula will be leading us in a cooking workshop featuring cultural dishes from her home in Oaxaca, Mexico. Menu to be updated! Family-friendly and childcare will be provided.  Language interpretation provided for Spanish speakers.
Pay-what-you-can with a suggestion of $5 – $15 per group. No one ever turned away due to lack of funds."
To reserve your place contact: Thao@zengerfarm.org or call 503-282-4245.
Zenger Farm Urban Grange, 11741 SE Foster Rd * 6 pm – 8:30 pm
SATURDAY
Saturday's going to be a proud day in Portland, because it will be IRCO Citizenship Day. 
If you are interested in citizenship, please call Immigrant and Refugee Community Organization (IRCO) for more information to determine your eligibility and to schedule an appointment on Saturday, September 22nd. "Promote the common good."
10301 NE. Glisan St. * 9 am – 3 pm
***
"Leach Botanical Garden is a small but powerful place of respite in bustling SE Portland. Come join us for a soothing, expansive walk through the forest, meadow and creek side.
Free. First come, first served. Meet in front of the Manor House. 
"Shinrin-Yoku… combines leisurely walks on gentle paths under forest canopy with guided activities and meditations to help you open your senses, hone your intuition, and experience the forest as you never have before. Developed in Japan in the early 1980s as an antidote to the stress of modern life, on-going scientific research shows that 'Forest Bathing'."
Leach Botanical Garden, 6704 SE 122nd Ave * 11 am – noon 
"Learn about insects and their relatives by observing live bugs and then make your own paper bug doll to take home! This program is an activity-based class for ages 2 and up. 
First come, first served."
Holgate Library, 7905 SE Holgate Blvd * 2 pm – 3pm
***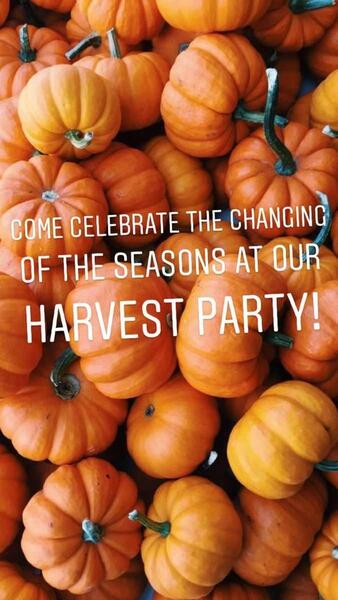 Save the Date: Harvest Party & Potluck:
"Come celebrate the changing of the seasons with the Foster-Powell Community Garden! We will have live music, kids crafts, and food. Bring a potluck dish to share if you can."
SUNDAY
Lents International Farmers Market:
"Portland's only internationally focused market, LIFM provides fresh, affordable, and culturally unique produce to the diverse Lents community and offers farm-direct sales opportunities for immigrant, emerging farmers, and new business owners. In addition to standard market produce, the market features a variety of unique fresh produce from Hmong, Latino, & Russian farmers."
SE 92nd and Reedway between Foster and Harold * 9 am – 2 pm